The Bryansk distillery was founded in the 90s of the XIX century as the Bryansk State Wine Warehouse number 4 and was obliged his nascency to a state monopoly in Russia, which was initiated by Emperor Alexander III and carried out by the Minister of Finance Witte.
The Wine Warehouse № 4 was founded in August 1, 1899 in the center of Bryansk city in the place farmstead of the Bryansk princes. The Wine Warehouse had a fashionable style of the Russian industry of that time. These buildings are still there and now are architectural monuments of the old Bryansk.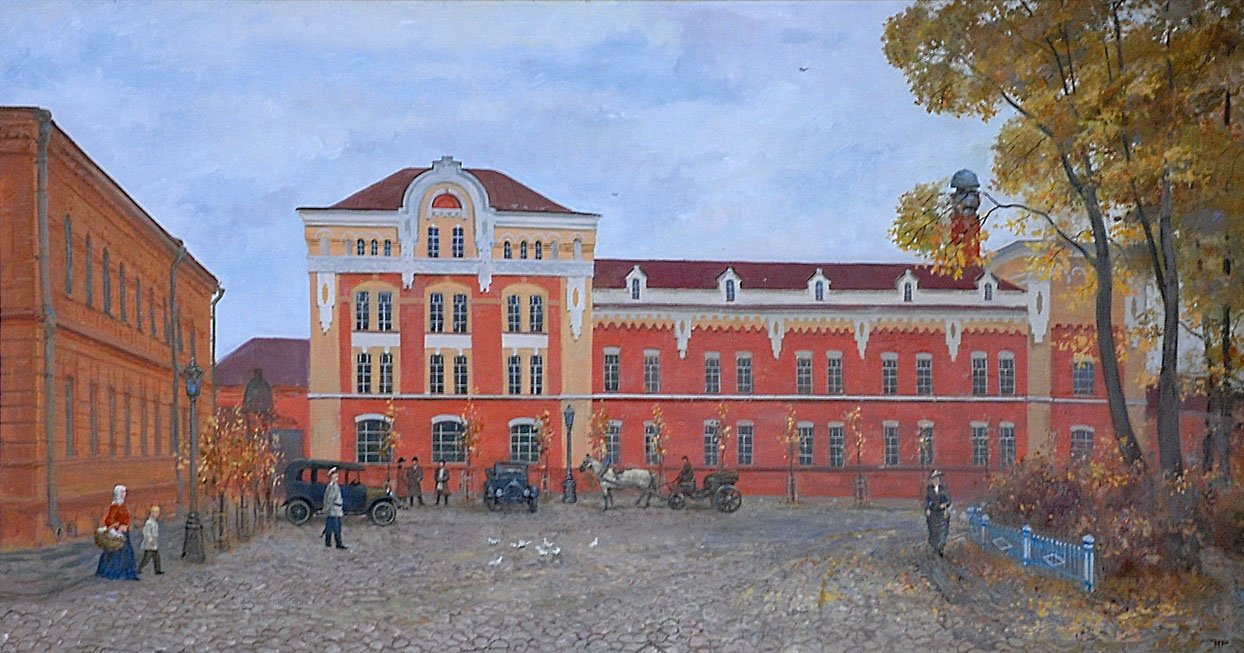 At the end of the year 1914, bottling in Bryansk was discontinued in according to the "dry law" which was adopted at the beginning of the Civil war. Production was stopped till the end of the war. Only in 1925, after the abolition of the "dry law" in Russia, the Wine Warehouse gave the first production – bitters "Russian bitter" with strength of 20 degrees. In that time the distillery called the Bryansk Distillery of Tsentrospirt.
The first major reconstruction of production was held at the distillery in 1938. As a result, the first colored bitters were issued. By 1950, the Bryansk distillery achievements far surpassed pre-war years – instead of fourteen kinds of products, the distillery produced forty eight.
In 1963, on the basis of the Bryansk distillery and another 12 regional distilleries, the "Association of the fermentation industry" was formed. In the USSR it was the first union of this sort with a complete production cycle: from the reception to the hopper of potatoes and grain to supply products on the shelves.
From 1964 to 1985 modernization of the enterprise was carried out. For 10 years the output has increased two and a half times.
January 4, 1987 the Bryansk Production Association was renamed the Industrial Association of alcoholic beverage industry "BryanskSpirtProm."